If you have a notice of a park activity you would like posted here, please send the details  to oprca123@gmail.com.   Please allow up to 10 days for the notice to be posted.  Thank you
---
Park Concerns or Comments
If you have concerns and/or suggestions, please send them in writing to:
Cornerstone Property Maintenance, Attention: John Meikle:

Mail:  #301 - 1001 Cloverdale Road, Victoria, BC V8X 4C9,
Fax: 250-475-2008, or
Email: johnm@cornerstoneproperties.bc.ca
Phone: 250-475-2005

Directors will deal with non-emergency concerns at their meetings

.

Park Email: 7899otter@gmail.com
Public Web Site: http://www.otterpointcoop.com
Caretaker/Watchperson: Angie Siddall
Front Gate Remote: Please contact Cornerstone Property Management.
---
Information Letter to Members - October 2019
With fall upon us, the park has become pretty quiet. We take this opportunity to connect with everyone on some important issues that requires everyone's attention and co-operation. While we know these issues don't apply to EVERYONE – we do want EVERYONE to read this communication piece so you know the issues we are continuously dealing with and we would appreciate everyone's co-operation on these matters:
Visitor Information Forms (VIF) – The 'Internal Regulations' require that a VIF be completed prior to having people stay in your unit (or on your lot) when you are not. This form must be submitted to the caretaker (Angie) &/or the Property Manager (John Meikle or his assistant Spencer Cowan) in advance of their arrival (The form is accessible on the Cornerstone web site which all members can access). The form is to be completed by the owner of the lot and the guests of that lot only. We have enclosed a copy of the VIF for your files & future use. Please be sure to print copies of it to complete if you frequently rent your property or have family stay when you are not using it.
Also, please be reminded your renters or those you allow to use your unit while you are not there must have read the Regulations of the park and agree to abide by the rules by signing the form prior to their arrival. Areas we have continued issues with are the garbage/composting and animals off leash. This applies to both visitors and members (see below). There are no more excuses left in the book as to why this form isn't completed before your guests arrive. Council will review this situation again in the spring and is considering implementing fines to those who do not abide by the regulations that you agreed to! We are all a part of this Cooperative and thus we MUST ALL abide by the rules and regulations.
Garbage and Recycling – We continue to have issues with people just being plain lazy!!! Sort your garbage and recycling and if you have any questions please talk to Angie. She is very knowledgeable about what goes where! The latest incidents have been the tossing of 2 smoke alarms with batteries still in them tossed into the garbage along with various plastic recyclable bottles and lots of paper. All that should have been recycled!! The smoke alarm was going off and it took 5 of us a considerable amount of time to find where the alarm was coming from –checking up and down the roads to hear if it was coming from a unit. We should all be caring about our park and ALL have the responsibility to do our part!
Keys/Fobs to the Gate – Ensure you get back any keys/fobs you have given to contractors and/or guests. We have become aware that there are people who have keys/fobs to the gate who are NOT owners, renters or contractors currently working in the park. A review of the key/fob list will be done shortly and those we feel should not have access will be deactivated .Going forward they will need to talk to Neil to provide information as to why they have the key/fob and the Board's permission to have it reactivated. Email John Meikle if you have provided anyone with a key/fob who is not a member of the park with reason and he will bring it to the Board's attention for review.
Pets – Although some people feel they have control over their pets when they are off leash, we'd like to remind everyone with a pet – THIS IS A LEASH ONLY park! The only exception to this is if you are on the beach with your pet.
Pet waste is to be picked up and disposed of in a garbage can – not the compost. Please do not leave your pet waste bags laying around for others to pick up after you!
WIFI – the password has been changed – it is now 1Springonly – if you have WIFI issues please connect with Ralph Burghardt – ralphyburg@hotmail.com 
---
---
---
Emergency Services manager Jeri Grant who put this together.


Emergency Notification System
Subject: Emergency Notification System from Hicks Date: Thu, 4 May 2017 14:50:11 +0000 From: directorjdf 
<directorjdf@crd.bc.ca>
 To: 
directorjdf@gmail.com
<directorjdf@gmail.com>
Friends,
     Starting today, residents of the Juan de Fuca Electoral Area may register at 
 www.crd.bc.ca/ens
 for the Emergency Notification System. In the event of a significant emergency or disaster, the emergency notification system will quickly notify residents who may be impacted by the situation. This system can call your home phone or cell phone, send a text, and/or email important safety information or instructions.
     This system costs the JDF taxpayers $ 1,164 per year and will be invaluable in case of a tsunami, earthquake, wild fire or policy emergency. Less than 20 cents per resident is extremely good value for this service and we are grateful to our
     Please take a moment and register and please also forward on to your neighbors.
Mike
---
---
---
Heads Up!
Important information for disposal of kitchen scraps.
We now have 2 totes specifically for wet kitchen scraps in the recycle area. Kitchen scraps must not to be placed in the general garbage bin.
It is important that all kitchen scraps are tied in compostable bags only and not in plastic or degradable bags. Failure to do so will contaminate the load and result in significant fines against the Co-op. Kitchen scraps are not to be just dumped in the totes without being tied in the compostable bags as they will quickly attract flies and maggots.
Compostable bags are available in most grocery and hardware stores(see list below). Arrangements may be made with the caretaker if you need an emergency supply.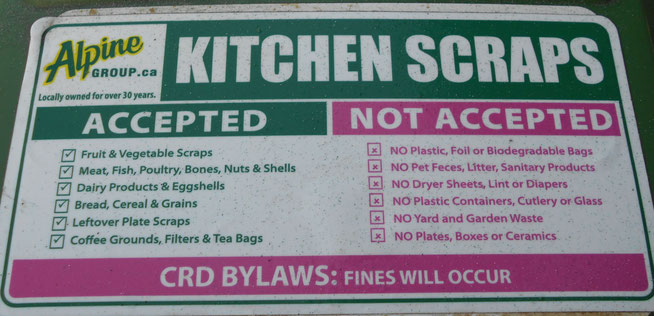 ---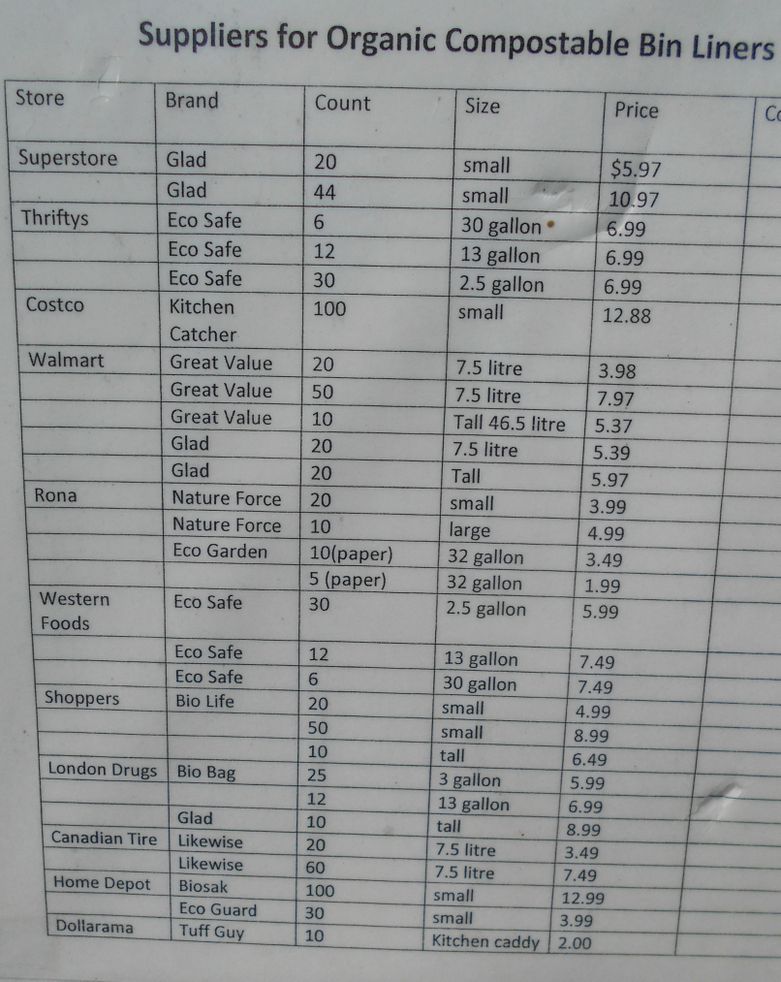 ---
---
---
---
What is your Expertise?
The board of OPRCA is aware that all of our members have a wide variety of expertise from work experience, education, recreational and of course life experience.  We often have questions that affect our park and members and it would be useful if we knew what fields our members have an interest or expertise in.  For example some of our members have experience in banking, commercial fishing, photography, art, woodwork, contracting, government agencies, farming etc.  If you wouldn't mind a call or e mail from time to time to tap into your knowledge we would appreciate you contacting the board via this web site at the Contact page.  Just complete the required fields and under message insert your expertise or interest(s). 
Thank you,
Your OPRCA Board of Directors
---
Parking Passes - Visitor Lot
Guests, Visitors or Members parking in the visitors lot (first parking lot) at Otter Point Co-op must sign the guest book. The book is located in the box on the left side of the walk through gate. 
---
Lot Maintenance Notice 
This is a general reminder to members that lots, trailers and vehicles must be maintained in a safe, clean, neat and insured condition.  Lots must be free of weeds and extra vehicles, trailers and sheds free of moss and all vehicles and trailers insured.  If you have any questions about this notice please refer to the regulations for OPRCA contained on this web site.  Lots that require upkeep will receive notices during the month of May.  If you are unable to perform the required maintenance within the timeframe specified in the letter, the board will have the work performed and billed to your lot as per the regulations.   Thank you for your co operation in this matter.
---
---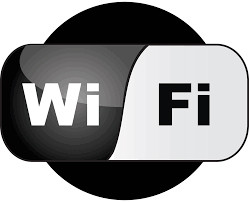 We continue to offer Wi Fi here at the park at no additional cost for members. This doesn't however mean unlimited usage. We as a whole are capped with a maximum usage amount. Usage above and beyond incurs additional cost to the park. Additional usage has been problematic at times and if usage continues to rise, we will be forced to increase the limit at additional cost and/or farm out WiFi to a third party to monitor, maintain and set pricing policies.
Internet Notice 
May 23, 2016
Downloading of Copyrighted Materials 
This is to let you know that Shaw (our internet provider) is required by law to notify us when anyone in the park is using our wifi connection to download copyrighted materials. 
This has occurred on several occasions and Shaw has just sent another notification that the HBO show 'Silicon Valley' was downloaded by someone who's computer IP address is in the park. 
At this point in time, no legal action will be taken.  However, if this type of activity continues, the copyright owner has the right to do so.  A fine of up to $5000 may be levied for each proven infringement. 
PLEASE REMEMBER: THE PARK'S INTERNET CONNECTION IS NOT TO BE
USED TO DOWNLOAD ANY COPYRIGHTED CONTENT!  
---
Front Gate Remote
Gate remotes can be obtained through Cornerstone Properties Ltd. There is a $65.00 fee per remote.